Our Board brings a rich diversity of experience and perspectives to Sonoma Bio.
Jeff Bluestone, Ph.D.

Chief Executive Officer and President

John C Davis, M.D., MPH, M.S.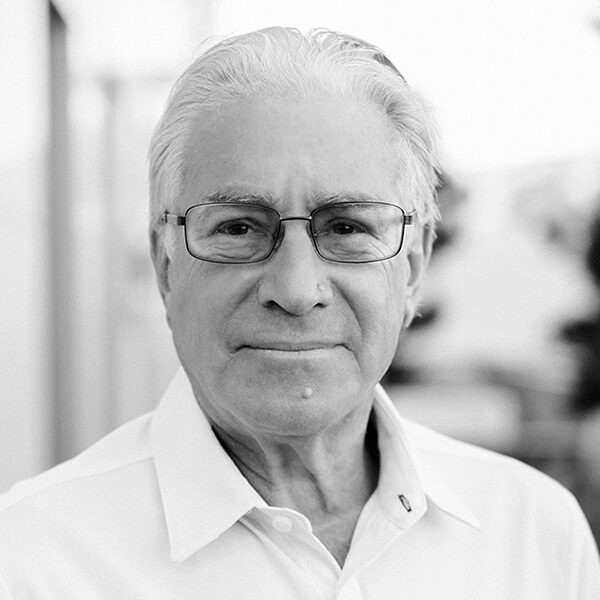 Rick Klausner, M.D.
Board Chair
Dr. Klausner is currently founder, Chief Scientist and Board Chair of Altos Labs, and founder and Executive Chairman of Lyell Immunopharma, Inc. He is former Chief Executive Officer of Lyell, founder and Director of Juno Therapeutics, founder and Director of GRAIL, and Executive Chairman of Wisdo, a third-generation internet company. He is also the Co-Founder and Executive Chairman of Mindstrong, Co-Founder of Lifemine Therapeutics and Director of Xtremity Prosthetics. He is the former Senior Vice President, Chief Medical Officer, and Chief Opportunity Officer of Illumina Corporation. He is the former Executive Chairman of Audax Health. He currently Chairs the Grand Challenges in Cancer program of Cancer Research UK. Previously, he has served as managing partner of the Venture Capital firm, The Column Group, was the Executive Director of Global Health for the Bill and Melinda Gates Foundation. Dr. Klausner was appointed by Presidents Clinton and Bush as the eleventh Director of the U.S. National Cancer Institute between 1995 and 2001. Dr. Klausner served as chief of the Cell Biology and Metabolism Branch of the National Institute of Child Health and Human Development as well as a past president of the American Society of Clinical Investigation. He has served in senior advisory roles to the US, Norwegian, Qatari and Indian governments. He previously chaired the International Advisory Board for Samsung and chaired the Strategic Oversight Council of Sanofi.
More specific to his own research accomplishments, Dr. Klausner has provided valuable mechanistic insights into cellular processes such as intracellular trafficking, translation, and protein assembly. He has also contributed to the understanding of post-translational gene regulation mechanisms through his study of iron metabolism. Furthermore, his investigations into the von Hippel-Lindau (VHL) protein have led to further classification of the protein's tumor suppressive function in the context of renal cell carcinoma. His discovery of the T Cell Zeta chain and how T cells are activated was the basic science breakthrough that led to successful cell-based CAR-T cancer therapy.
Throughout his career, Dr. Klausner has consistently worked to apply the principles of science and technology to address the global cancer burden. He is currently working to develop innovative screening and diagnostic tests to facilitate early detection of various cancers.
Dr. Klausner is well known for his work in cell and molecular biology, immunology, and human genetics, and has been the author of more than 300 scientific articles and several books, in addition to receiving numerous awards, honorary degrees and other honors. He has served as an Advisor to the Presidents of the Academies for counter-terrorism, and Liaison to the White House Office of Science & Technology Policy. He oversaw the writing of The National Science Education Standards, the first such standards for US Science Education. He is a member of the National Academy of Sciences, the Institute of Medicine and the American Academy of Arts and Sciences.
Toni Hoover, Ph.D.
Board Member
Dr. Toni Hoover is Director, Strategy, Planning, and Management for Global Health, at the Bill and Melinda Gates Foundation. There, she leads a team that is responsible for supporting the programs and functions with business strategy and operations, portfolio and project management, and engagement with product development partners. Her team is working to create more opportunities to consistently deliver high impact interventions in global health by integrating the network of diverse partners involved in product development by leveraging their respective strengths. She also oversees the foundation's Fellows program.
Before joining the foundation in 2012, Toni was senior vice president and site director at Pfizer Worldwide Research and Development, overseeing the operations of the company's largest R&D laboratories located in Groton, Connecticut. She is a 25-year veteran of pharmaceutical R&D product development and management, having held positions in clinical research and operations, project and portfolio management, and laboratory and facilities management. While at Pfizer she led the global development of Lyrica® from exploratory development through early commercialization.
Toni received her Bachelor of Arts, Masters, and Doctorate in Psychology and Social Relations from Harvard University. She serves on several not-for-profit boards, including University of Washington Medicine, New York Academy of Sciences, Xavier University of Louisiana, the Joyce Theater, and the Pacific Northwest Ballet.
Terry Rosen, Ph.D.
Board Member
Terry Rosen has been leading successful drug discovery and development organizations in the biotechnology and pharmaceutical industries for over 30 years.
In 2015, he co-founded Arcus Biosciences, a drug discovery company focused on the treatment of cancer by blocking tumor-induced immunosuppression. Previously, he was co-founder and CEO of Flexus Biosciences, a company created to develop small-molecule drugs to reverse tumor immunosuppression, which was acquired by Bristol-Myers Squibb early in 2015 for $1.25 billion. Prior to Flexus, Terry served as Vice President, Therapeutic Discovery (TD) at Amgen and as the site head for Amgen South San Francisco, having joined Amgen with the acquisition of Tularik in 2004. He was named Amgen Washington site head in 2006, transitioned to a leadership role heading Chemistry Research and Discovery in 2007 and became the head of Protein Sciences in 2011. He and his leadership team were responsible for the creation of the TD organization, a group of 550+ staff responsible for all of Amgen's large and small molecule drug discovery efforts.
Prior to joining Amgen, Terry held several executive positions at Tularik, including Executive Vice President, Operations, Vice President, Research Operations, and Vice President, Medicinal Chemistry. He has also held scientific and management positions at Pfizer and Abbott Laboratories. Terry serves on the Salk Institute Board of Trustees, the SAB and leadership committees of the University of Michigan Life Sciences Institute, the Board of Trustees of the UC Berkeley Foundation, the Caltech Biology & Bioengineering Chair's Council, and the Board of the California Life Sciences Association.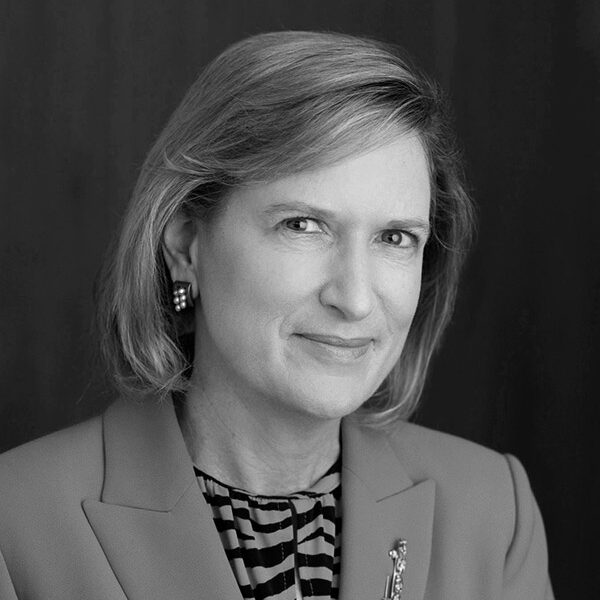 Maggie Wilderotter
Board Member
Maggie Wilderotter is a seasoned executive who, as CEO, has led both Fortune 500 companies and start-ups in her career. In addition, she has extensive Board leadership serving on over 35 public company and 14 private company Boards of Directors.
Today, Mrs. Wilderotter serves on the public boards of Costco Wholesale Corporation, Hewlett Packard Enterprise, Cadence Design Systems, Lyft and is Board Chair at DocuSign. She serves on the private board of Tanium as well as a number of non-profit organizations. Mrs. Wilderotter is also a Senior Advisor to the Blackstone Group, Okta, and Atairos Private Equity.
Mrs. Wilderotter was Chief Executive Officer of Frontier Communications from November 2004 to April 2015, and then Executive Chairman of the company until April 2016. During her tenure with Frontier, the company grew from a regional telephone company with customer revenues of less than $1 billion to a national broadband, voice, and video provider with operations in 29 states and annualized revenues in excess of $10 billion.
Previously, Mrs. Wilderotter was Senior Vice President of Global Business Strategy and ran the Worldwide Public Sector at Microsoft. Before this, she was President and CEO of Wink Communications Inc., Executive Vice President of National Operations for AT&T Wireless Services Inc., Chief Executive Officer of AT&T's Aviation Communications Division, and a Senior Vice President of McCaw Cellular Communications Inc.
Mrs. Wilderotter previously served on the President's National Security Telecommunications Advisory Committee (NSTAC) as both Vice Chairman and Chairman during her 4-year tenure ending in 2014. Mrs. Wilderotter also served until January 2017 on the President's special Commission responsible for a recommendation report to the new President of the United States on Enhancing National Cybersecurity.
Mrs. Wilderotter holds a bachelor's degree in economics from the College of the Holy Cross. She has been awarded an Honorary Doctor of Engineering degree from the Stevens Institute of Technology and an Honorary Doctor of Laws degree from the University of Rochester.
Frank Yu
Board Member
Frank is the Founder, CEO and CIO of Ally Bridge Group ("ABG"), a leading global life science-dedicated investment group focused on world-leading innovations primarily at later stages across all life science segments from MedTech to tools and diagnostics, to biopharmaceuticals to digital health, through three strategies: private equity/venture capital, hedge fund and SPAC. Frank carries a strong track record as a dealmaker and a multi-strategy investment manager—since 2010, Frank has founded, launched and managed multiple funds covering venture, growth, buyout and hedge fund investing from China to U.S. to Europe. Frank is the CEO and Director of ABG Acquisition Corp. I (Ticker: ABGI), a special purpose acquisition corporation sponsored by ABG's affiliate. ABG has led/co-led private life science investments with a total value of over US$5 billion, with Frank personally leading/co-leading the landmark US$3.3 billion WuXi Pharmatech NYSE take-private in 2015, the US$300 million Series C financing for GRAIL in 2017 (acquired by Illumina in 2021), the US$85 million Series C financing for Imperative Care in 2019, and the US$265 million Series B financing for Sonoma Biotherapeutics in 2021, among other investments. Frank started his career in New York, then worked in Hong Kong for over two decades.
Previously, Frank was Managing Director and Head of China Investments at Och-Ziff Capital Management (OZ), a leading global hedge fund. Prior to OZ, Frank was a Managing Director at Goldman Sachs in Hong Kong, where he headed several business units and played instrumental roles in a number of significant capital market financings and M&A transactions between Chinese and global companies. Before Goldman Sachs, Frank worked at Moody's in New York, and then Credit Suisse in London and Hong Kong. With a passion for art and world cultures and commitment to philanthropy, Frank serves on the Board of Trustees to the Solomon R. Guggenheim Foundation.
Jeff Bluestone, Ph.D.
Chief Executive Officer and President
Jeffrey Bluestone, Ph.D., is one of the leading immunologists in the field of T-cell activation and immune tolerance research that has led to the development of multiple immunotherapies, including the first FDA-approved drug targeting T-cell co-stimulation to treat autoimmune disease and organ transplantation and the first CTLA-4 antagonist drugs approved for the treatment of metastatic melanoma.
Dr. Bluestone is an academic leader on a national and international scale. He is former President and CEO of the Parker Institute for Cancer Immunotherapy, and was the founding director of the Immune Tolerance Network, the largest NIH-funded multicenter clinical immunology research program, testing novel immunotherapies in transplantation, autoimmunity and asthma/allergy.  While holding the A.W. and Mary Margaret Clausen Distinguished Professorship at UCSF, Dr. Bluestone also served as executive vice chancellor and provost emeritus at UCSF and was the former director of the UCSF Diabetes Center.
Dr. Bluestone has received numerous awards including: a Guggenheim Fellowship; election to the American Academy of Arts and Sciences; the National Academy of Medicine; and the National Academy of Sciences; and an appointed member of Vice President Joe Biden's Cancer Moonshot Blue Ribbon Panel.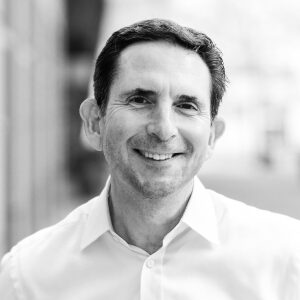 John C Davis, M.D., MPH, M.S.
Board Member
John Davis, M.D., MPH, M.S., is an experienced physician-scientist drug developer and biotechnology executive with deep expertise across multiple platforms, technologies, and therapeutic areas. He has a passion for developing novel therapeutics to improve the lives of patients and a track record of success in strategic leadership, global development, and regulatory strategy across multiple therapeutic areas in biotechnology, mid-size and large pharmaceutical, and academic settings for nearly 30 years.
Dr. Davis serves on the board of directors at Sonoma Bio and is Chair of the Science Committee. He previously served on the board of directors at Rheos Medicines and is a strategic advisor and member of the Scientific Advisory Board at HIBio Therapeutics and Oak Hill Bio. He is President of Norte Health Consulting. He is also an attending volunteer physician at the Boston VA Medical Center Rheumatology Clinic.
Previous roles include Head of Research and Development/Chief Medical Officer and Member of the Scientific Advisory Board at Magenta Therapeutics; Senior Vice President of Early Clinical Development at Pfizer; Global Head of Immunology and Vice President at Baxalta (Acquired by Shire), Therapeutic Area Head and Senior Group Director Inflammation, Cardiovascular/Metabolism gRED at Genentech, and Professor of Clinical Medicine and Director of Clinical Research Center, Lupus Clinic, and Spondylitis Clinic at UCSF.
Dr. Davis earned an M.D. from the University of Maryland, an M.P.H. in Epidemiology from the UC Berkeley, and an M.S. in Anatomy from the University of Maryland. He trained in Internal Medicine and Rheumatology/Autoimmune Disease at UCSF and NIH. He is a Fellow in both the American College of Physicians and the American College of Rheumatology. He has authored over 120 publications and book chapters and has held international leadership positions in his areas of research focus in autoimmune disease.
Katina Dorton, J.D. MBA
Board Member
Katina Dorton, J.D. MBA, is a recognized and internationally experienced financial executive, corporate director, and public company CFO. Ms. Dorton's strategic insights, expert perspective and financial acumen are informed by earlier career experience as a Wall Street investment banker and corporate transactions attorney. Her industry expertise includes healthcare and life sciences, industrial services, and financial services. She currently is CFO at NodThera, a private Boston-based company focused on the NLRP3 inflammasome.
Throughout her career, Ms. Dorton has advised executive leaders and boards of directors on capital markets, fund raising, mergers and acquisitions, and other strategic transactions, collectively valued at more than $50 billion. As CFO, she has built financial, legal, and operational functions to support companies through aggressive growth and transition including IPO preparation. She has served on several public company boards and has demonstrated strong leadership as Lead Director, Audit Chair and Governance Committee Chair. She meets the qualifications of an SEC financial expert, is a National Association of Corporate Directors (NACD) Corporate Governance Fellow, and serves on the NACD Lead Director Steering Committee. Ms. Dorton was named as one of Women Inc's 2019 Most Influential Corporate Directors.
We are a dedicated and varied team of people striving to realize our vision.