Leadership
Everyone on our leadership team has a rich and diverse history.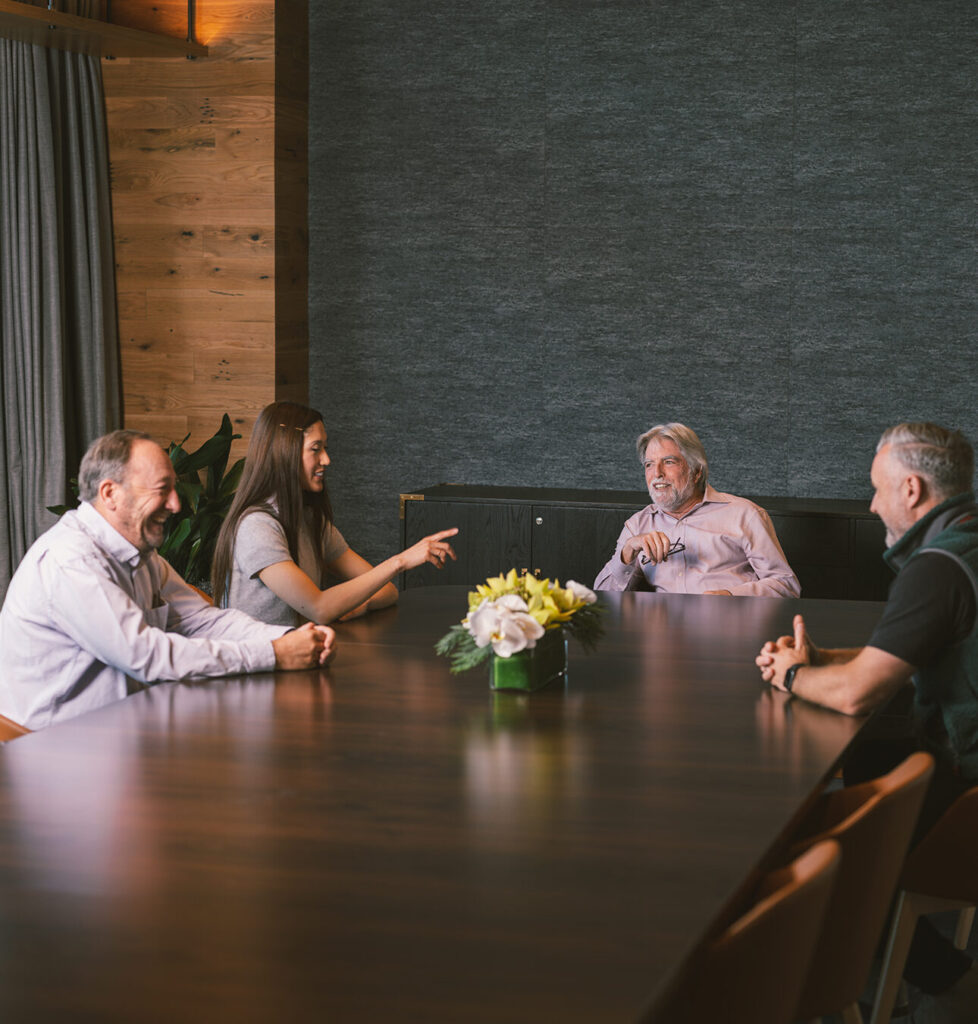 Jeff Bluestone, PhD

Chief Executive Officer and President

Doug Sheehy, JD

Chief Legal Officer and Secretary

Peter DiLaura

Chief Business & Strategy Officer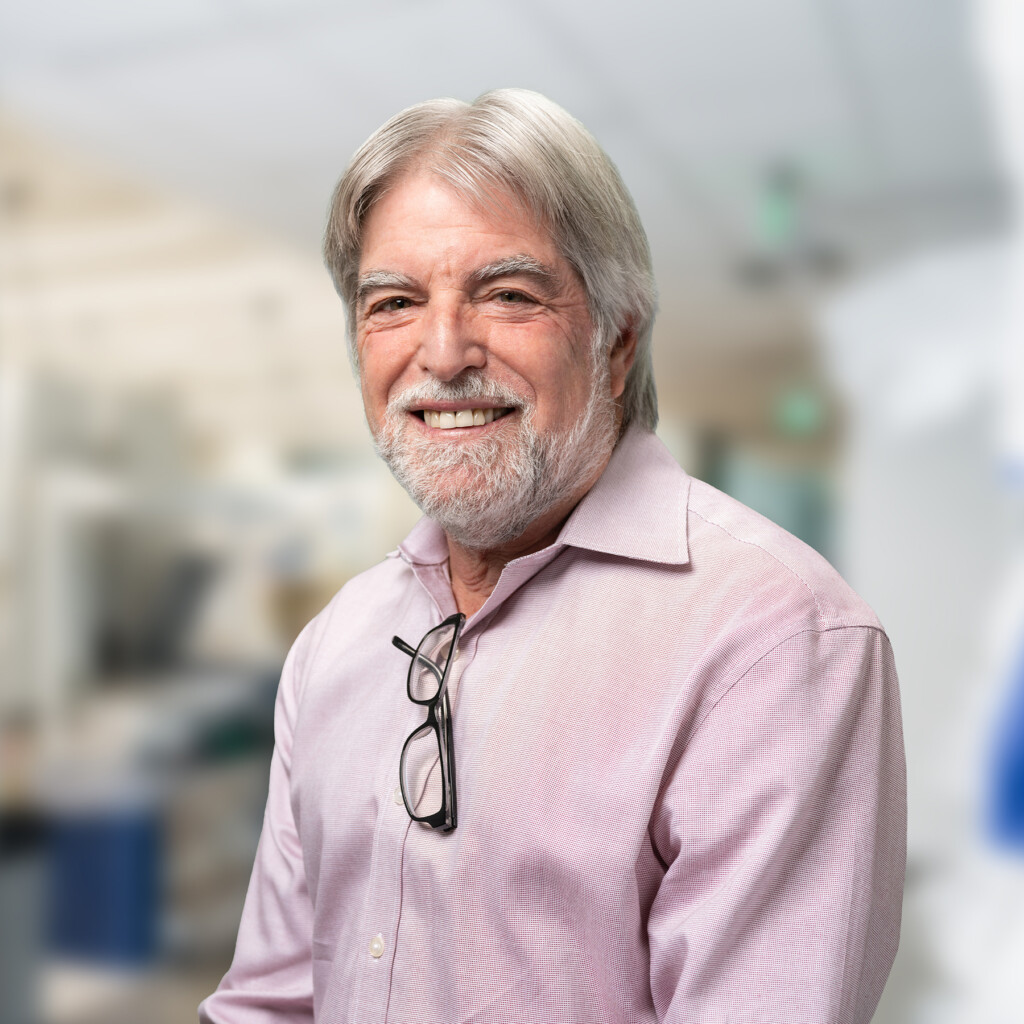 Jeff Bluestone, PhD
Chief Executive Officer and President
Jeffrey Bluestone, PhD is one of the leading immunologists in the field of T-cell activation and immune tolerance research that has led to the development of multiple immunotherapies, including the first FDA-approved drug targeting T-cell co-stimulation to treat autoimmune disease and organ transplantation and the first CTLA-4 antagonist drugs approved for the treatment of metastatic melanoma.
Dr. Bluestone is an academic leader on a national and international scale. He is former President and CEO of the Parker Institute for Cancer Immunotherapy, and was the founding director of the Immune Tolerance Network, the largest NIH-funded multicenter clinical immunology research program, testing novel immunotherapies in transplantation, autoimmunity and asthma/allergy.  While holding the A.W. and Mary Margaret Clausen Distinguished Professorship at UCSF, Dr. Bluestone also served as executive vice chancellor and provost emeritus at UCSF and was the former director of the UCSF Diabetes Center.
Dr. Bluestone has authored more than 400 peer-reviewed publications and has received numerous awards, including election to the American Academy of Arts and Sciences and the National Academy of Medicine. He was also appointed a member of Vice President Joe Biden's Cancer Moonshot Blue Ribbon Panel.
Fred Ramsdell, PhD
Chief Scientific Officer
Fred Ramsdell, Ph.D., is a veteran biotechnology leader in immunology with nearly three decades of experience. Fred is a founder of Sonoma and serves at the Chief Scientific Officer. Immediately prior to Sonoma, Fred was the CSO at the Parker Institute for Cancer Immunotherapy (PICI) where he helped to build and advance multiple research programs from the inception of the Institute.
After a fellowship at the NIH, Fred joined Immunex studying T cell activation and tolerance, with a focus on gene discovery and functional characterization. He later joined Darwin Molecular (which was later acquired by Celltech R&D) to establish the immunology program. Amongst other programs, he led the team that discovered and characterized FoxP3, a gene critical to the function of regulatory T-cells. Fred joined ZymoGenetics in 2004, where he led teams studying novel proteins with potential regulatory activity in lymphoid cells. In 2008, Novo Nordisk brought Dr. Ramsdell on to help establish the company's new Inflammation Research Center in Seattle and lead the Immunobiology group.
He earned his doctoral degree in microbiology and immunology from the University of California, Los Angeles and holds a bachelor's degree in biochemistry and cell biology from the University of California, San Diego.
Heidi Hagen, MBA
Chief Technical Officer
Heidi Hagen, MBA is an accomplished operations executive with 30 years of experience in the biotechnology and medical device industries and an extensive track record in leading operations from early clinical trials through commercialization of innovative technologies ranging from recombinant protein/device combinations to the first active immune cell therapy, Provenge. She most recently served as interim Chief Executive Officer at Ziopharm Oncology, where she also sat on the company's Board of Directors. Prior to Ziopharm, Hagen co-founded Vineti, a supply chain software company for cell and gene therapy, early on serving as the company's Chief Strategy Officer. Before that, she served as interim Chief Commercial Officer at ZappRx, Global Chief Operating Officer at Sotio a.s., Senior Vice President Operations at Dendreon and Project Manager at Immunex where she was responsible for operations including manufacturing, supply chain operations, and patient operations through clinical trials and commercialization. Hagen sits on the boards of Obsidian Therapeutics, a biotechnology company pioneering engineered cell and gene therapies, and Vericel Corporation, a publicly traded commercial cell therapy company that sells and distributes MACI and Epicel.
Hagen earned a B.S. in cellular and molecular biology, an M.S. in bioengineering and an MBA from the University of Washington.
Lenny Dragone, MD PHD
Chief Medical Officer
Leonard (Lenny) Dragone, MD PhD has joined Sonoma Biotherapeutics from Janssen Biopharma where he served as the Vice President for Early Clinical Development as well as the interim Head of Data Sciences for Infectious Diseases. He was responsible for advancing therapeutic candidates from pre-IND enabling studies through Phase 1 to Phase 2b clinical trials as well as identifying high-impact data science studies. Lenny oversaw the development teams and created an infrastructure that bridged discovery to early development enabling collaboration and the creation of new patient-based studies to inform therapeutics in development for respiratory and chronic hepatitis B infections.
Lenny previously served as Senior Director of Experimental Medicine and Translational Pharmacology at Merck Research Laboratories in SSF. As clinical site lead and therapeutic area lead for Autoimmunity, Inflammation and Ophthalmology (AIO), he was responsible for early clinical development of the AIO pipeline through Phase 2a, contributing to pipeline strategy and prioritization. He also created a new experimental medicine clinical trials group functioning across the Merck network, which enabled experimental medicine studies across cardiovascular, metabolic, autoimmunity and inflammation indications.
Prior to this, Lenny was a Medical Director in early clinical development at Genentech, leading and coordinating multiple cross-functional project teams with emphasis on IND filing and achieving proof-of-concept through Ph.2b for indications including SLE, RA, multiple sclerosis, psoriasis, and influenza. Additionally, he created and ran an integrated clinical informatics team that worked at the interface of research, biomarker discovery and clinical investigation.
Lenny received his MD and PhD from the University of Rochester, before completing his Pediatric residency and Pediatric Rheumatology Fellowship training at University of California San Francisco (UCSF). He then ran his own NIH-funded laboratory publishing over 30 peer-reviewed and advanced up the academic ranks to Associate Professor of Pediatrics and Immunology at the University of Colorado and National Jewish Health in Denver Colorado. Lenny continues to stay clinically active as a Volunteer Associate Professor of Pediatric Rheumatology at UCSF seeing patients in the pediatric rheumatology fellow's clinic.
Doug Sheehy, JD
Chief Legal Officer and Secretary
Doug Sheehy is a senior biotechnology executive who has managed global legal and compliance operations for multiple companies. Prior to joining Sonoma, Sheehy served as General Counsel and Secretary for Aimmune Therapeutics, Inc., a publicly traded biopharmaceutical company that develops and commercializes treatments for potentially life-threatening food allergies. Aimmune's lead product, PALFORZIA®, was approved by the U.S. Food and Drug Administration (FDA) for the treatment of peanut allergy in 2020. Aimmune was acquired by Nestle Health Science for $2.6 billion in late 2020. Sheehy previously served as Executive Vice President, Chief Administrative Officer, General Counsel and Secretary of Codexis, Inc., a publicly traded biotechnology company that develops novel treatments for rare diseases and industrial synthetic enzymes for the pharmaceutical and food industries. Prior to Codexis, Sheehy served as Executive Director, Legal at CV Therapeutics, Inc., a publicly traded biopharmaceutical company that developed and commercialized treatments for cardiovascular disease. He started his career as a corporate and securities lawyer in Silicon Valley representing emerging growth companies and venture funds at Gunderson Dettmer.
Sheehy received an A.B. in History from Dartmouth College and a J.D. from American University's Washington College of Law, where he was Editor-in-Chief of the American University Law Review.
Peter DiLaura
Chief Business & Strategy Officer
An accomplished biotechnology executive, Peter DiLaura has nearly 25 years of experience in corporate development, strategy, and business leadership. He joined the company in 2020 from Third Rock Ventures, where he served as an Entrepreneur-in-Residence, focused on building innovative therapeutic companies. Prior to Third Rock, Peter spent five years as the Chief Executive Officer of Second Genome, a therapeutics company developing novel drugs from microbiome science. Earlier in his career, Peter led all corporate development at Ingenuity Systems, a systems biology company.  Peter began his career in life sciences as a consultant in the New York office of The Wilkerson Group.
Peter holds a BS in Economics from the Wharton School of the University of Pennsylvania.
At Sonoma Biotherapeutics, Peter is responsible for corporate development, strategic planning, and operations.
Jessica Stitt, MBA
Chief Financial Officer
Jessica Stitt, MBA is a global biotech financial executive with over 20 years of experience in corporate transactions, healthcare finance and strategy. She most recently served as Chief Financial Officer at Gyroscope Therapeutics, a global clinical-stage gene therapy company focused on disease of the eye, acquired by Novartis. Prior to Gyroscope, Stitt served as Vice President of Finance and Operations for MyoKardia, Inc., a biopharmaceutical company developing targeted therapies for the treatment of serious cardiovascular diseases, acquired by Bristol Myers Squibb. She served as Vice President of Finance and Investor Relations for Theravance Biopharma, Inc., after the company's spin-off from Theravance, Inc., now Innoviva, Inc. She previously held roles in finance at Nektar Therapeutics, Alkermes and Blue Cross Blue Shield of Massachusetts.
Stitt holds an MBA from Simmons School of Management and a B.A. from Saint Anselm College.
Sonoma Bio's board of accomplished professionals provides diverse perspectives.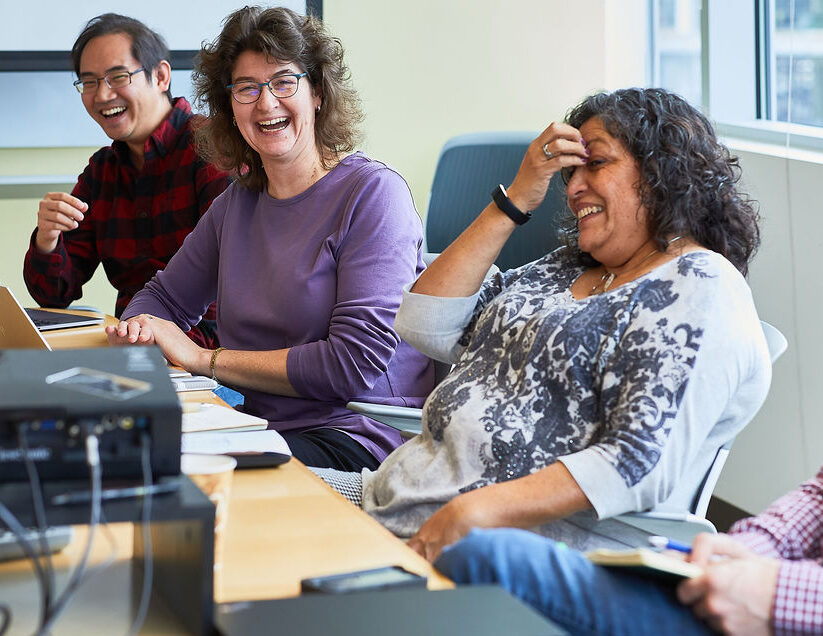 We are a dedicated and varied team of people striving to realize our vision.