A journey from academia to early clinical research… and then to a visionary entrepreneurial endeavor
The story of the founding of Sonoma Bio is rooted in creating connections between disparate people and approaches—then building upon them to work better, smarter, and to do things that have never been done before. Jeff Bluestone has always been intrigued by the amazing balancing act of the immune system and his early work was in this area.
The Immune Tolerance Network
In the mid-1990s, the National Institute of Allergy and Infectious Diseases convened an expert panel to determine if the field of immunotherapy was ready to tackle immune tolerance—clinically. This led to the creation and funding of the Immune Tolerance Network (ITN). Dr. Bluestone, then a renowned immunology researcher at the University of Chicago, became the ITN's founding director. By studying immune-mediated diseases across a spectrum of disease indications, the goal was to both understand the fundamentals of the disease processes, look for common nodes of immune imbalance, and test approved therapies—in some cases novel treatments—across the spectrum of disease to result in broader patient impact and understanding of disease processes as a system. The network included experts, both research Ph.D.s, M.D.s and active clinical trialists, across multiple disciplines including autoimmunity, organ transplantation, allergy and asthma, and islet transplantation. The large scale of the network enabled attacking each disease with sufficient resources to conduct complex clinical trials that included both clinical efficacy and active biomarker/mechanistic readouts that went beyond what was possible when programs were limited to a single disease and drug treatment.
This sparked a passion to work better by working together.
"It was so cool to have the kidney transplant experts sitting across the table from the asthma experts talking about their experiences so that we could think of novel ways to solve problems."
—Jeff Bluestone
University of California, San Francisco
In 2000, Dr. Bluestone continued his academic research and leadership at the University of California San Francisco, where he took on multiple administration roles, including serving as Diabetes Center Director, Executive Vice Chancellor and Provost, and a member of the Biden Cancer Moonshot Initiative. Importantly, he continued to "moonlight" as a basic and translational researcher, running a laboratory devoted to developing therapies to treat autoimmune diseases, tapping into his entrepreneurial spirit and desire to develop therapies that could impact people's lives. It is here where one of the mantras for this research and clinical group was born.
"Do kick-ass science, collaborate like hell, and make a difference."
—Jeff Bluestone
Driven by the value of innovation and collaboration, Dr. Bluestone helped develop new partnership models among academics, companies, and the government. These ideas are imprinted in the DNA of Sonoma Bio as is the passion for developing cures for chronic diseases, where patients are free to live their lives without needing ongoing, often toxic drug therapies.
The Parker Institute for Cancer Immunotherapy (PICI)
Although Dr. Bluestone's lab work had largely focused on inducing tolerance in the autoimmune setting, ever since the discovery of the CTLA-4 checkpoint, it had become increasingly clear that successful cancer immunotherapies could be achieved by blocking checkpoints, thus releasing the brakes on the immune system and promoting anti-tumor immunity. It was then, in 2015, that Dr. Bluestone was recruited as co-founder and CEO of PICI. The first person he contacted to join this adventure was Fred Ramsdell. Dr. Bluestone had known Dr. Ramsdell for over a decade both at the National Institutes of Health and in his various company roles. Dr. Ramsdell had made the seminal discovery, along with Alexander (Sasha) Rudensky and Shimon Sakaguchi, of FOXP3, which is a key protein that binds to specific regions of DNA and was shown to be essential for the development and function of a critical population of CD4 T cells, termed Regulatory T cells (Tregs). The discovery of FOXP3 revolutionized the study of immune tolerance and with it a chance to build programs to enable or disable Treg activity for the treatment of autoimmune disease or cancer, respectively. Dr. Ramsdell immediately made an impact at PICI as Chief Scientific Officer, working together with Dr. Bluestone to build a robust research and clinical network to treat and cure cancer using these new immunotherapies.
Once again, doors opened as connections with Drs. Ramsdell and Rudensky were critical in enabling Dr. Bluestone to continue to build his programs at UCSF, now focused on applying Treg cell therapy to treat autoimmunity and organ transplant rejection. The partnership grew as Qizhi Tang joined the effort to develop these novel cell therapies.
A new team—and new field—was born.
The Genesis of Sonoma Bio
Drs. Bluestone, Ramsdell, Rudensky, and Tang knew the science, but also knew that there was only so far one can go in an academic and nonprofit institution setting. Developing novel therapies to treat these devastating diseases was not just a science problem, but also an engineering problem. With their years of combined experience in both academia and the private sector, it was time to answer the question: how do we execute our ideas?
The years of entrepreneurism paid off—the mission was established, funds were raised, and in 2019 Sonoma Biotherapeutics was born with a vision to: "Transform autoimmune and inflammatory diseases through curative therapies that rebalance the immune system."
The Founders of Sonoma Bio
Jeff Bluestone, Ph.D.

Chief Executive Officer and President

Alexander Rudensky, Ph.D.
Jeff Bluestone, Ph.D.
Chief Executive Officer and President
Jeffrey Bluestone, Ph.D. is one of the leading immunologists in the field of T-cell activation and immune tolerance research that has led to the development of multiple immunotherapies, including the first FDA-approved drug targeting T-cell co-stimulation to treat autoimmune disease and organ transplantation and the first CTLA-4 antagonist drugs approved for the treatment of metastatic melanoma.
Dr. Bluestone is an academic leader on a national and international scale. He is former President and CEO of the Parker Institute for Cancer Immunotherapy, and was the founding director of the Immune Tolerance Network, the largest NIH-funded multicenter clinical immunology research program, testing novel immunotherapies in transplantation, autoimmunity and asthma/allergy.  While holding the A.W. and Mary Margaret Clausen Distinguished Professorship at UCSF, Dr. Bluestone also served as executive vice chancellor and provost emeritus at UCSF and was the former director of the UCSF Diabetes Center.
Dr. Bluestone has received numerous awards including: a Guggenheim Fellowship; election to the American Academy of Arts and Sciences; the National Academy of Medicine; and the National Academy of Sciences; and an appointed member of Vice President Joe Biden's Cancer Moonshot Blue Ribbon Panel.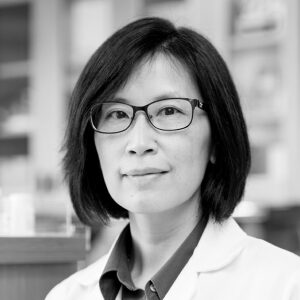 Qizhi Tang, Ph.D.
Scientific Advisor
Dr. Tang received her bachelor's degree at Peking Union Medical College in China. She completed her graduate education in the US, getting her master's degree from the University of South Alabama and her Ph.D. from the University of Illinois at Chicago. She completed post-doctoral fellowships at the University of Illinois at Chicago and under renowned immunologist Dr. Jeffrey Bluestone at the University of Chicago and the University of California, San Francisco.
Dr. Tang joined the staff at the University of California, San Francisco in 2002 as an Assistant Professor of Pathology in the Diabetes Center where she focused on immune tolerance. She joined the transplantation department in 2007 to lead basic research on transplant immunology. She now focuses on regulatory T cell biology. She is one of the first to grow regulatory T cells and apply these cells in experimental therapy.
In addition to Dr. Tang's research duties, she has presented several national lectures. She has also published dozens of articles in the field of immunology.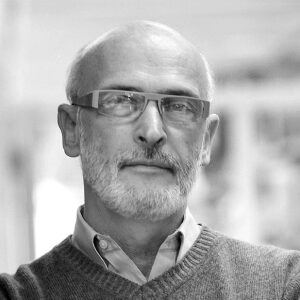 Alexander Rudensky, Ph.D.
Scientific Advisor
Alexander Rudensky, Ph.D., an immunologist at Memorial Sloan Kettering Cancer Center, is co-discoverer of the transcription factor FoxP3 that is essential for Treg identification and function.
Early in his career, Dr. Rudensky pursued biochemistry at Moscow's Second Medical School, studying the interplay between the immune system's main actors: T cells and B cells. Following postdoctoral work at Yale, he accepted a professorship at the University of Washington, where his focus turned to the molecular underpinnings of T cell development. Rudensky became particularly interested in regulatory T cells, or Tregs, thought to play a role in suppressing unwanted immune responses. The molecular identity and role of Tregs had puzzled researchers for decades, but Rudensky and his team helped solve it by discovering that the gene switch FOXP3 controls their formation.
Much of Rudensky's career unfolded at Memorial Sloan-Kettering in New York City. Notably, he found that placental mammals form cohort of "peripheral" Tregs, and that during pregnancy, these Tregs prevent the maternal immune system from attacking the fetus, effectively linking peripheral Treg deficiency to miscarriages. Rudensky also discovered that fatty acids in the gut boost the formation of peripheral Tregs, which in turn help ward off inflammatory gut disorders, and that Tregs secrete a signaling molecule that mediates tissue repair and maintenance, establishing a central role for them in inflammation and allergies.
More recently, Rudensky and his colleagues have explored how Tregs influence cancer progression. Clinical trials involving Tregs in transplantation and autoimmune diseases are underway, and the coming years are poised to bring promising leads for cancer treatment.
Fred Ramsdell, Ph.D.
Chief Scientific Officer
Fred Ramsdell, Ph.D., is a veteran biotechnology leader in immunology with nearly three decades of experience. Fred is a founder of Sonoma and serves at the Chief Scientific Officer.  Immediately prior to Sonoma, Fred was the CSO at the Parker Institute for Cancer Immunotherapy (PICI) where he helped to build and advance multiple research programs from the inception of the Institute.
After a fellowship at the NIH, Fred joined Immunex studying T cell activation and tolerance, with a focus on gene discovery and functional characterization.  He later joined Darwin Molecular (which was later acquired by Celltech R&D) to establish the immunology program.  Amongst other programs, he led the team that discovered and characterized FoxP3, a gene critical to the function of regulatory T cells.  Fred joined ZymoGenetics in 2004, where he led teams studying novel proteins with potential regulatory activity in lymphoid cells. In 2008, Novo Nordisk brought Dr. Ramsdell on to help establish the company's new Inflammation Research Center in Seattle and lead the Immunobiology group.
He earned his doctoral degree in microbiology and immunology from the University of California, Los Angeles and holds a bachelor's degree in biochemistry and cell biology from the University of California, San Diego.
How we do our work is as important as the work itself.